Chiropractic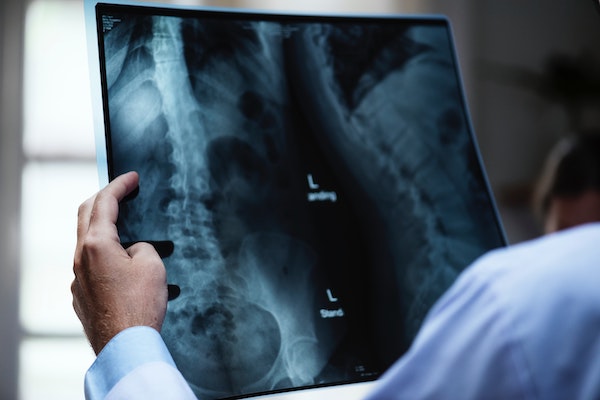 Chiropractic is a form of alternative medicine mostly concerned with the diagnosis and treatment of mechanical disorders of the musculoskeletal system.  example;  the muscles, bones and joints of the human body.
Chiropractic services can be direct billed through Alberta Blue Cross, Greenshield, RCMP, Sunlife, Great West Life, Manulife, Maximum Benefit, Chambers of Commerce, and CINUP.
Massage Therapy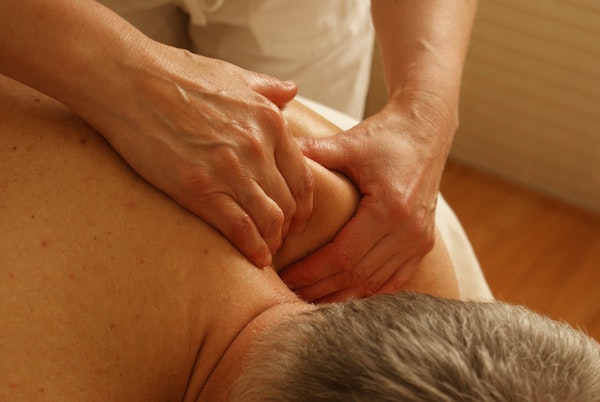 Massage Therapy is the assessment of the soft tissue and joints of the body and the treatment and prevention of physical dysfunction and pain of the soft tissue and joints by manipulation to develop, maintain, rehabilitate or augment physical function, or relieve pain.
Modalities offered/incorporated into treatment are: Active Release Techniques, Trigger Point Therapy, Myofascial Cupping, Pre/Postnatal Massage Therapy, Infant Massage Instruction, Reflexology, Reiki.
Massage Therapy services can be direct billed through Alberta Blue Cross, RCMP, Veteran's Affairs, Sunlife, Great West Life, Manulife, Maximum Benefit, Chambers of Commerce and CINUP, Motor Vehicle Accidents.
Cupping Therapy
This remarkable therapy employs suction or negative pressure rather than tissue compression. It is a traditional treatment favoured worldwide because it's safe, comfortable and remarkably effective.
Cupping Therapy has many benefits, including: releasing rigid soft tissue, draining excess fluids and toxins, lifting connective tissue, loosening adhesions and increasing circulation, and effective treatment for sciatica, sports injuries, facilitates excretion of lactic acid, chronic headaches, fibromyalgia and more.
Shockwave Therapy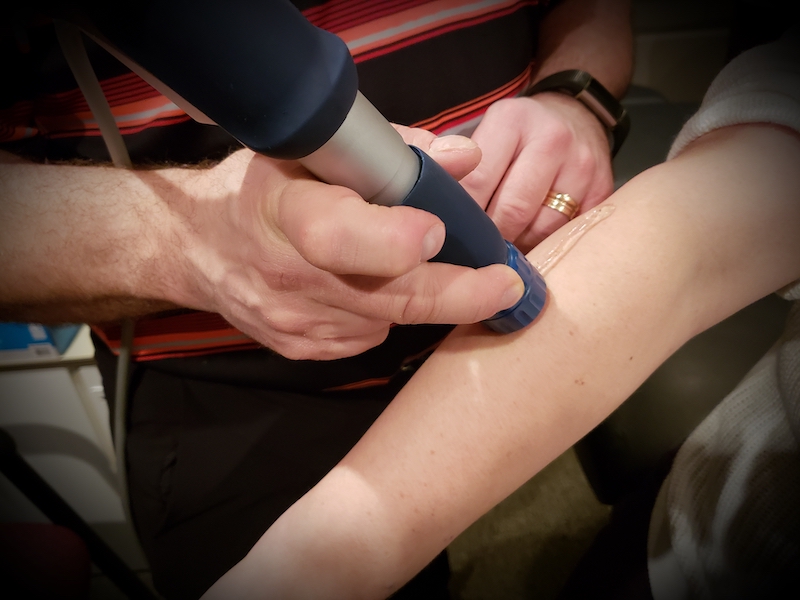 Shockwave therapy is a non-invasive modern and highly effective treatment method: high-energy sound waves are introduced into the painful areas of the body. Shockwave technology accelerates the healing process in the body by stimulating the metabolism and enhancing blood circulation to regenerate damaged tissue. Strong energy pulses are applied to the affected area. These pulses occur for short periods of time, creating micro-cavitation bubbles that expand and burst.
The force created by these bubbles penetrates tissue and stimulates cells in the body that are responsible for bone and connective tissue healing.
Shockwave Technology can be utilized to effectively treat a wide variety of conditions including but not limited to the following : Knee Pain, Heel Pain, Foot Pain, Ankle Pain, Achilles Pain, Plantar Fasciitis, Hamstring Pain, Back Pain, Neck Pain, Shoulder Pain, Elbow Pain, Wrist Pain, Hand Pain, Tennis Elbow, Sports Injuries, Scar Tissue, Stress Fractures, enhance bone healing, TMJ and much more.
Therapeutic Ultrasound Therapy
Therapeutic Ultrasound Therapy is a treatment modality commonly used in Chiropractic treatments.  It is used to provide deep heat and vibrations to soft tissues in the body.  These tissues include muscles, tendons, joints and ligaments.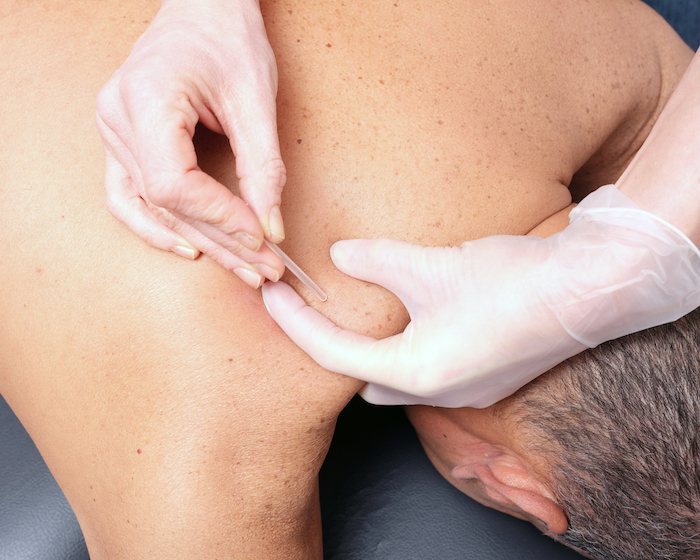 Intramuscular Muscle Stimulation (Dry Needling)
Intramuscular Muscle Stimulation is the highly specialized needling technique used to release tension in a muscle.
Active Release Therapy (ART)
​Active Release Techniques (ART), is a patented, soft-tissue treatment system that treats problems associated with muscles, tendons, ligaments, fascia, and nerves.
Custom Orthotics
Custom Orthotics are custom foot supports designed to support the arch of the foot to prevent such things as knee, foot and low back pain.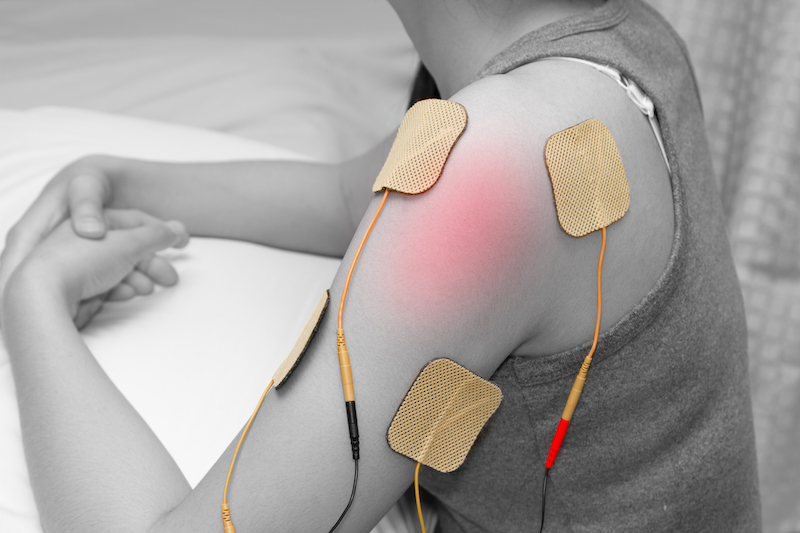 Electrical Muscle Stimulation
Electrical muscle stimulation (EMS), also known as neuromuscular electrical stimulation (NMES) or electromyostimulation, is the elicitation of muscle contraction using electric impulses.
Interferential Current Therapy
IFC (Interferential current) is an effective therapy option used by many Chiropractic Clinics to relieve pain and accelerate the self-healing process, getting your body back to a healthy, pain free state.  The high frequency signals of an IFC penetrate through the skin into deeper lying muscle tissues.
Spidertech Therapy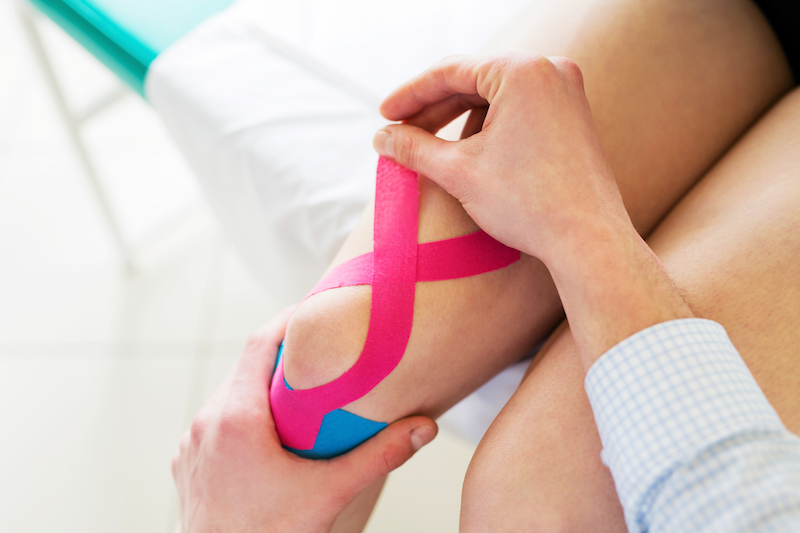 Spidertech Therapy is a customized taping technique used to accelerate healing of muscle and joint problems.
WCB/MVA
If you have been in a motor vehicle accident (MVA) or have a claim through the Worker's Compensation Board (WCB), we can direct bill treatments (some restrictions may apply).
Pre/Postnatal Care
We offer both chiropractic and massage for pregnant women during their entire pregnancy, or following birth. Our Chiropractors have taken post-graduate training specifically to help pregnant moms.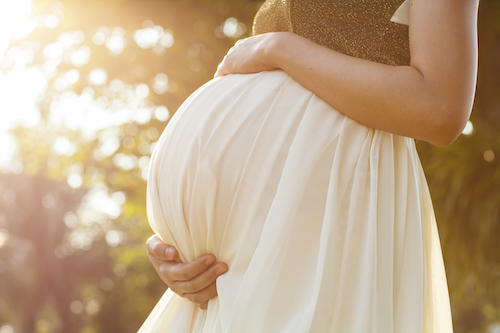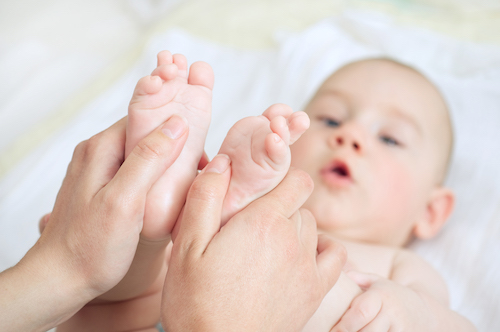 Pediatric Care
We offer chiropractic for children as young as a few days old. Chiropractic treatment for young children has been shown to help with a variety of issues.